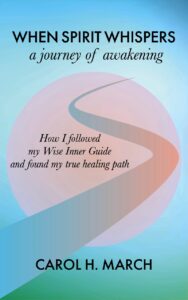 When the pandemic of 2020 crashed down like a tidal wave, I retreated into my home to wait it out.
A writer and teacher who works at home, it wasn't a stretch to teach classes online and restrict communications to telephone and Zoom sessions. Enforced isolation seemed the perfect time to w0rk on ideas I'd been gathering for a new book. No more excuses. Time to write that book.
For the first few weeks I believed my own story. Kept my commitments. Participated in online meetings and classes. On regular bike rides with my dog, Zena, I spoke to neighbors I had rarely seen. Everyone was eager to say hello, pass the time of day, and relay how they were coping. At the park, passersby were friendlier than usual. I sat under a ramada near a favorite tree while Zena rolled on the grass. Dogs trotted over to say hello. People waved. It was interesting how being forced to separate brought us closer together.
Weeks passed. I taught my classes, worked with students, completed editing jobs, and wrote. My writing practice is decades old, so I always write, but the new book's focus eluded me. Anxiety kept me moving but also made it hard to sit and concentrate on an intensely private subject: my relationship to Spirit.
Fiction was easier to write, so I did that. Sent out short stories. Got a couple published. Still, I felt like a skittish animal running in ever-tightening circles around the one thing it wanted but feared to approach.
Facing my new book, which my mind had told me would be short and easy to write, I trembled.
An optimist at heart, I believe we have more freedom than we realize. We aren't victims of our genetics, family upbringing, finances, politics, or experience. These things shape us, but at every moment, we have the choice to change. No matter our circumstances, we can embark on a fresh path.
Practice what you preach, I exhorted myself as I created a new spreadsheet and listed my chapters. I forged ahead with another draft—wrote, edited, researched, and organized. But something wasn't right.
It was time to examine my own beliefs. One More Time.
After serious meditation and journaling, I uncovered the face of my resistance—my lifelong reticence to write about who I am. Not in the external sense. What was uncomfortable was writing about my inner world, which is far more real to me than what I do "out there."
I am one of the lucky ones. From early childhood, I have wandered the inner world. I also knew that, if I spoke of it, the outcome would be ridicule and shaming. So I kept my counsel until I got older and found safe spaces to be myself.
The roots of my personal challenges were buried deep. Not "out there" in an unmarked grave but inside my psyche and body, what I call the "biofield." Because of early trauma, I've berated and second-guessed myself, agonized, and rationalized when deciding about jobs, relationships, business, writing projects, and finances. I doubted my inner perceptions and the common wisdom. Anxiety was a constant companion. No matter what I did, I judged myself, taking on more responsibility than was mine to bear, experiencing the exquisite torture of teetering on the line between worlds.
Struggling with a book I couldn't grasp, an epiphany burst forth. I realized that, at this moment, only what's important counts—and what's important is what I've learned from sojourning with my inner self. The lessons were not complicated, but I've been a slow study, so it's taken time to re-member them
There is a path through life which we chose before birth.
We walk our own path, whether or not we know it.
Our inner self guides us, whether or not we notice.
Life is easier when we heed the messages from within.
When we listen to the messages of our inner self, it grows into a Wise Inner Guide.
Spirit possesses infinite patience.
It's never too late to listen and learn. 
The book, When Spirit Whispers, a journey of awakening, will be published soon, along with an accompanying workbook. This article is an amended version of its preface. I plan to write two more volumes, Visions of Healing and Doorways to Healing.
Going forward, I will use this monthly blog to write about healing, trauma, and writing, the three subjects that intersect to form my path. I hope you will find it useful
If you would like to be an advance reader for When Spirit Whispers, contact me at carol@carolhollandmarch.com. I will send you an electronic copy of the book. If you enjoy it, I hope you will be kind enough to leave a review.