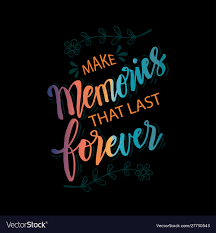 About 50 million people worldwide are suffering from dementia in 2021, but the total number of people with dementia is projected to reach 82 million in 2030 and a staggering 152 million in 2050. 
For Kate Kunkel, the tragedy of this disease struck three times. Both grandmothers and her mother passed away with dementia, inspiring Kate to embark on a mission to understand why this ruthless disease was haunting her family.  During this process, Kate made some startling discoveries and has devoted her life to sharing them with as many people as possible, in the hopes that she can spare others this terrible fate.
Kate's book, Don't Let the Memories Fade, is for anyone looking for ways to improve their health and stave off the dreaded diagnosis of dementia. No matter your age, the information and suggestions in this book will help you live a healthier life and feel better!
I particularly like two things about this book:
One, it's written for the general reader in clear, simple language and from the perspective of someone who has lived through the heartbreak of assisting a family member with Alzheimer's.
Second, the suggestions it offers—on diet, exercise, sleep, stress reduction, and creativity apply to anyone who wants to live healthy—especially at and after midlife.
Following the suggestions offered in this book will reduce your chances of developing not only dementia but the other diseases of older age—heart problems, cancer, arthritis–any condition where inflammation is a factor.
Research on the microbiome points to the detrimental effects of the typical American diet, stress, and environmental factors. But simple lifestyle changes can reduce the inflammation in our bodies and give us new hope.
We affect the level of health we experience. It isn't always easy to change our ways, but the benefits are enormous. Even if you have dementia or other inflammatory diseases in your genetic line, you can change your future and beat the odds! People are doing it every day. This book is a great place to start investigating how to live healthier and preserve your memories.
We know now that cognitive growth can occur at any age. Neurogenesis is the study of how new nerve cells develop. We can learn new tasks and make new memories well into our nineties if we work on exercising our brains! Learn something new. Learn something new that's hard and you'll notice how much more alert you feel!
Each chapter has a "checkup" so readers can assess themselves on the topic discussed. Included are practical steps to improve health. Kunkel ends the book with an 8-week program for improving brain health. It includes suggestions for diet and nutrition, exercise, and lots of yummy recipes. A list of resources is included for those who want to know more.  Check it out! You have nothing to lose but your old habits!
Kate consults with people to improve their brain health. You can see her podcast at Brain Health Matters.